Seamless Steel Tube for Automobile
Views: 36 Author: Tenjan Publish Time: 2020-05-28 Origin: www.tenjan.com Inquire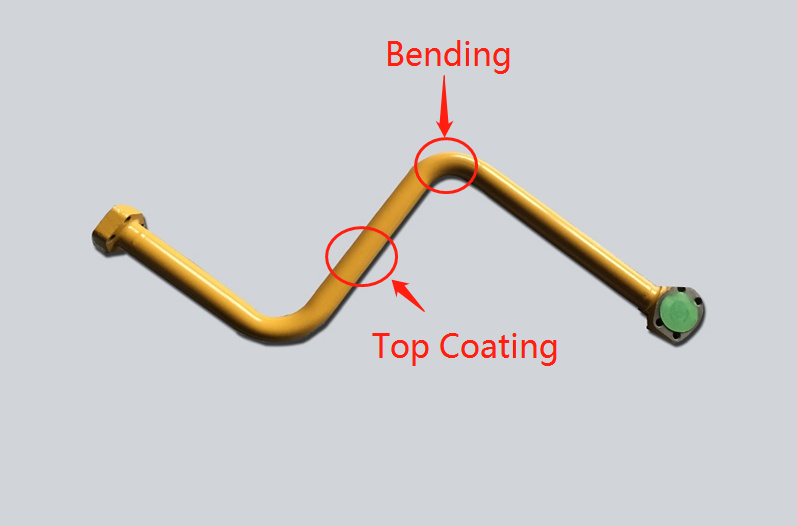 The seamless steel tubes used in automobiles usually need to be bent and top coated. It seems only oxygen-free annealing can solve this difficulty successfully. Is there a cheaper way to solve this? This is what this article about.
Bending requires that the elongation of the automobile steel tube is well. Top coating requires no cracks on the surface of the seamless steel tubes. As a result, heat treatment is required for the last production process of tubes. There will be oxide scale on the surface usually. However, top coating on the seamless steel tubes requires smooth surface. It seems only oxygen-free annealing can meet the requirements with smooth surface while bending without crack.
However, oxygen-free annealing is very expensive. Can aerobic annealing meet the same requirements as well with much lower costs?
The answer is: yes! After many trials, Tenjan has successfully produced seamless steel tubes for automobile that took both of the bending without cracks and smooth surface requirements into account and saved customers at least 30% of the cost of oxygen-free annealing.
How does Tenjan meet these two requirements at the same time? What is the secret?
The secret is actually a 30-meter-long heat treatment furnace, which consists of a preheating zone, heating zone and heat preservation zone. Each zone is distributed with natural gas nozzles and even at the furnace tail. Fully automatic temperature control from beginning to end ensures that the heat treatment is in place and meets the requirements of elongation , tension, surface and performance customization.
30m Heat Treatment Furnace

In addition, we have already won Automotive Quality System Certification, IATF16949, to ensure traceability and quality control. We keep long-term stable cooperation with well-known auto parts manufacturers such as Mercedes-Benz and BMW.
IATF16949 Automobile Quality System Certification
The above is all about how aerobic annealing meets the needs of bending without cracks and smooth surface for the seamless steel tube for automobile. And save more costs than oxygen-free annealing. Do you also have the same requirements and needs? Leave a message and let me know your needs and thoughts.